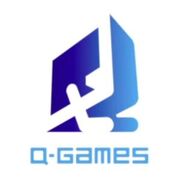 Q-Games is a video game developer based in Kyoto, Japan. It has a mixture of foreigners and Japanese nationals on staff and works closely with both Nintendo and Sony.
Foundation
Edit
Q-Games was founded by Dylan Cuthbert, who previously worked at Argonaut Software and helped create Starglider and Starglider 2 for Argonaut Software, then X and the first Star Fox for Nintendo. He also developed Star Fox 2 to completion before heading off to work at Sony America to make Blasto on the PlayStation. After this, Dylan moved back to Japan to work at Sony Japan, where, in early 1999, he developed the Duck in a Bath technical demo (Ducks demo) that showcased the PS2's power to early developers and publishers. Following that, he developed Piposaru 2001 (Ape Escape 2001) and then left Sony to start Q-Games Ltd. in Kyoto in September 2001.
Ad blocker interference detected!
Wikia is a free-to-use site that makes money from advertising. We have a modified experience for viewers using ad blockers

Wikia is not accessible if you've made further modifications. Remove the custom ad blocker rule(s) and the page will load as expected.