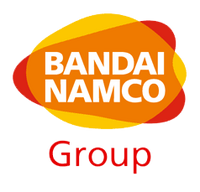 Namco Bandai is known as a holding company, meaning that they don't exactly develop games though rather publishes them. A similar company named Namco Bandai Games develops many of the titles that Namco Bandai publishes. Namco Bandai not only publishes video and arcade games, though they have other interests as well including toys and amusement park facilities. Originally the company was separated into Namco and Bandai, though in 2005 the two merged. Companies Banpresto and Namco Tales Studio were also affected by the merger, and the former was fused with Namco Bandai Games.
Ad blocker interference detected!
Wikia is a free-to-use site that makes money from advertising. We have a modified experience for viewers using ad blockers

Wikia is not accessible if you've made further modifications. Remove the custom ad blocker rule(s) and the page will load as expected.