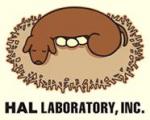 HAL Laboratories is a Japanese video game development team that is responsible for the Nintendo character Kirby. Founded in 1980, since the Famicom (NES), the developer has been responsible for the Kirby series across many Nintendo platforms. Not only this but they designed the first Super Smash Bros. game that appeared on the Nintendo 64 and continue to develop the series from the massive success that it has recieved over the years.
It was created by a group of guys that just loved video games. One of those people were Satoru Iwata who is now Nintendo's president. In the present, they have also co-developed and been involved with many other games and have become a well established video game developer.
Ad blocker interference detected!
Wikia is a free-to-use site that makes money from advertising. We have a modified experience for viewers using ad blockers

Wikia is not accessible if you've made further modifications. Remove the custom ad blocker rule(s) and the page will load as expected.